LoChamp fertilizer line is usually used to process different fermented organics into organic fertilizers. The equipment configured in this production line are the best combination for processing fertilizers. All parts in contact with the organics are made of quality stainless steel, capable of working at best even under the most aggressive fertilizers. Our machines can turn the following raw materials into premium fertilizers: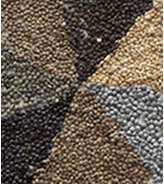 Stalk, bean pulp, cottonseed meal and other agricultural wastes.
Chicken manure, cattle, sheep and horse manure, rabbit dung and other animal manures.
Distillers' grains, vinegar residue, cassava residue, sugar residue and other industrial wastes.
Household wastes and municipal sludge.
Production line processes
Proportioning
mixing
pelleting
drying
cooling
screening
coating
bagging
Production line machining equipment
Customer case
As a manufacturer of large fertilizer processing equipment focused on client demands, LoChamp is your most reliable partner by virtue of good product quality and perfect after-sales service. We offer complete organic fertilizer and compound fertilizer equipment, and will continue to serve you sincerely as always. Be free to contact us if you have any problems related to the fertilizer production. And our bridle-wise staffs are at your service at any moment!