For the sustainability of resource, it is a popular trend in the modern society to use equipment to process the wood, agriculture and other wastes into renewable energies. Over the years, LoChamp has been developing and producing pellet lines to help you convert the following waste materials into high output fuels:
Pine, Chinese fir, birch, poplar and other woods or branches.
Stalk, straw, rice husk, peanut husk and other agricultural wastes.
Coconut shell, palm shell and other commercial crop wastes.
Production line processes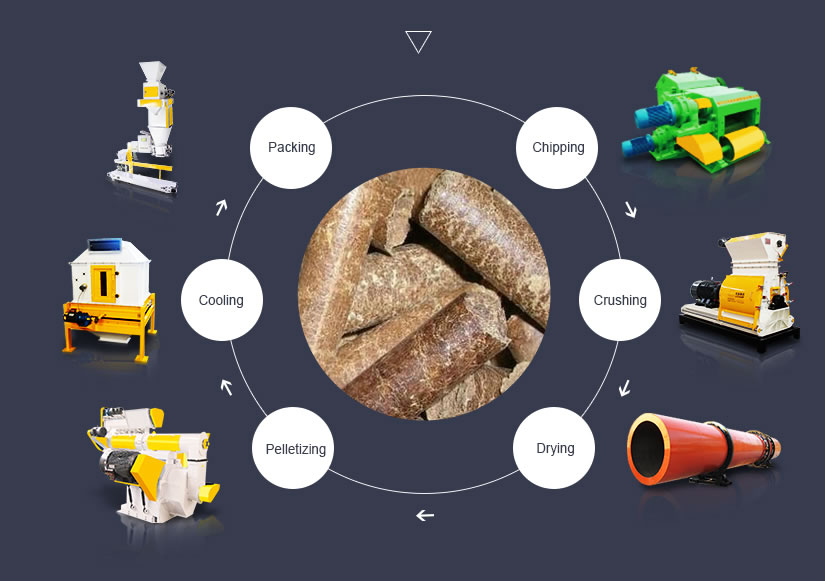 Production line machining equipment
Customer case
LoChamp has been engaged in the biomass fuel for more than 20years. The pellets produced by our production line and equipment have high degree of compaction and stable shapes. We can provide planning, installation and debugging to your production lines, as well as the maintenance and repair services if you purchase our equipment. If you have any questions during the running process, please contact us and our well-trained workers are at you service all the time.