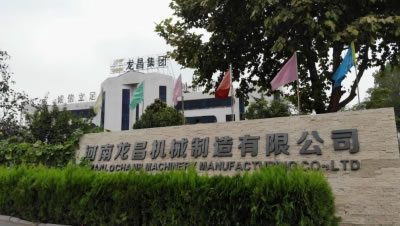 LoChamp IMPORT & EXPORT Co., Ltd is a wholly-owned subsidiary of LoChamp Group, taking charge of the whole overseas business for LoChamp. LoChamp is devoted into the production of mechanical sets of equipment for animal feed, organic fertilizer and biomass fuel. We can provide the whole solutions from design, manufacturing, installation to maintenance to animal feed project, biomass project, fertilizer project, silo project and steel structure project.
Founded in 1996, LoChamp has accumulated more than 20 years of service experience in set projects. The control technology for quality of animal feed tends to be mature. Besides, LoChamp have made great improvements in the mixing uniformity, the residue of waste and the cross contamination of feed, as well as achieving many patent results.
LoChamp organic fertilizer equipment has developed for 11 years so far. We have mature process and technology for the compost and fermentation of animal wastes and the production of pellet organic fertilizer. Our turner greatly reduces the fermentation energy consumption. LoChamp organic fertilizer equipment is characterized by high automation, high accuracy of fertilizer automatic proportioning, etc.
Read More
---
In 2015, Hebei Damu Robot Technology Co. LTD was established, which was engaged in British Lop high precision robot palletizer and turnkey projects for its fitting equipment, as well as providing core technology service to other large robot factories (ABB).
In 2015, with the rapid expanding of industrial automation, our company put forward the concept of creating Chinese robot palletizer supermarket platform. We also established strategic cooperation with ABB, KUKA, Kawasaki and other international brands while continuously developing LOP robot palletizer.
In 2014, Henan LOP Industrial Automation Co., Ltd came into existence.
In 2012, eight of our energy-efficient new products obtained national patents. We also signed a strategic cooperation with British Lop Industrial Automation Control Co., Ltd to co-develop Chinese industrial robots markets.
In 2008, Henan LoChamp Machinery Manufacturing co., ltd was set up with a registered capital of 25.08 million yuan. With a total assets of 370 million yuan, its annual output value reached 160 million yuan. In this year, the LoChamp Group was incorporated.
Read More